She was born Joanna Jill Crockford in England in 1927. She knew she wanted to be an artist from a very early age and pursued her passion tirelessly. Determined to break away from the hard post-war years she borrowed money from her father and bought a one-way ticket on a freighter to visit a friend in South America.
Travelling simply, with an atlas under one arm and her paints under the other, she set off to make her fortune as an artist and happily, on her very first night, fate would have it that she was introduced to a young bachelor, Jimmy Walker.
The Caribbean in the 1950's was an idyllic place for this young couple, setting out together, she the gifted artist, he the ambitious architect.
Mum soon fell in love with the people and the culture, painting her surroundings yet unconsciously recording a lifestyle that is now, in places, slowly disappearing.
They married and settled happily in Barbados in 1956, enjoying 60 years together during which their family and business grew and thrived. Now in her 90s, Jill happily leaves the designing and painting to me and my daughter Holly … and the tradition continues.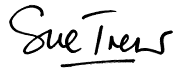 Be amazed when you watch this documentary, 'Jill Walker: An Artistic Life' about Jill's life, made in her 90th year. Packaged on a flash drive, it's a 'must see' for all who love this inspirational artist. Purchase Here.
Can't get enough Jill Walker? We can't either! Enjoy more of Jill's artwork with these beautiful coffee table books full of her art, historical photos, and inspiring stories from her life.